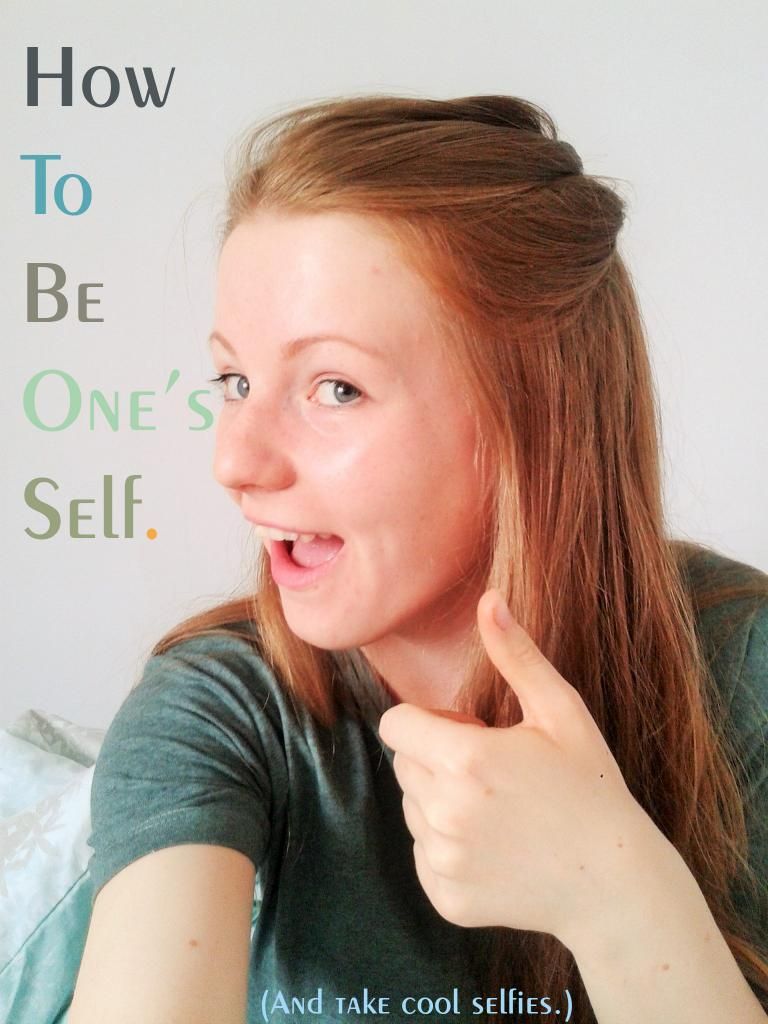 Sounds easy, doesn't it? Well, it's not. And if we're being honest then I think it's something that quite a lot of us struggle with. For a really long time I thought that I had no idea what I wanted to do, or be, or even really what I liked, and because of this I didn't really have a sense of me.
Note that I said 'thought that I had no idea' because that's the whole point really – I did know what I liked and what I wanted to do and be they're pretty much the same as now), I just didn't think those were the right things. They weren't the same as my friends or family, or what my teachers thought I should like/do/be and this made me question myself.
Then I found the internet. And everyone on the internet. I know a lot of people think that the internet is a really easy place to be fake and someone else, and they're right but when that someone else is me then I think that's totally okay. I found a whole bunch of inspiring weirdoes (I swear that's a term of endearment) that were being nothing but themselves and doing everything that they wanted to do and liking whatever they wanted to like.
So, at the ripe ol' age of twenty-one I've realised what I want to do and the person that I want to be. And I've also realised that it's okay to admit to liking loving having a slightly unhealthy obsession with Harry Potter, and that instead of going out I'd much rather spend most Friday nights in reading books, in between talking to guinea pigs and having rabbits jump on me. And that looking like a twelve year-old is a good thing because in about twenty years time I am going to look awesome, and thinking that I have fat legs is fine because it's not like it really bothers me because I dress like a boy anyway, and if on the odd day I want to wear a dress and lipstick then that's fine too, because guess what self? No one really cares what you look like!
I guess that my point is that all that stuff is what makes me, me. And I quite like me. And I think my family and friends do to. You know who I don't like though? That girl that said 'no' to every boy who ever asked her out because she didn't think she was 'good' enough. Or that girl who wrote a hundred blog posts but deleted them all because she was worried what the internet would think. Or that girl who would duck out of every photo because 'MY FACE!'. (I still do that last one, but nobody's perfect.)
So, how did I come to this self-accepting happy place? I sat myself down and gave myself a talking to (yes, literally – I talk to myself you know.) Here's the gist of what I said;
Life is short – don't waste it being someone else.
Try things – you never know, you might like them.
Talk to people – you won't make super friends who you have tons in common with by avoiding eye contact and Twitter stalking.
Admit to liking what you actually like.
Say 'no' to doing things that you don't.
Stop worrying about the future – your future husband/wife/many cats won't care if you've never been drunk and spent a year of your life 'liking' cute animal photos on the internet and reading fanfiction.
Learn to like yourself – because you're going to spend forever with you and no one will ever understand you better!