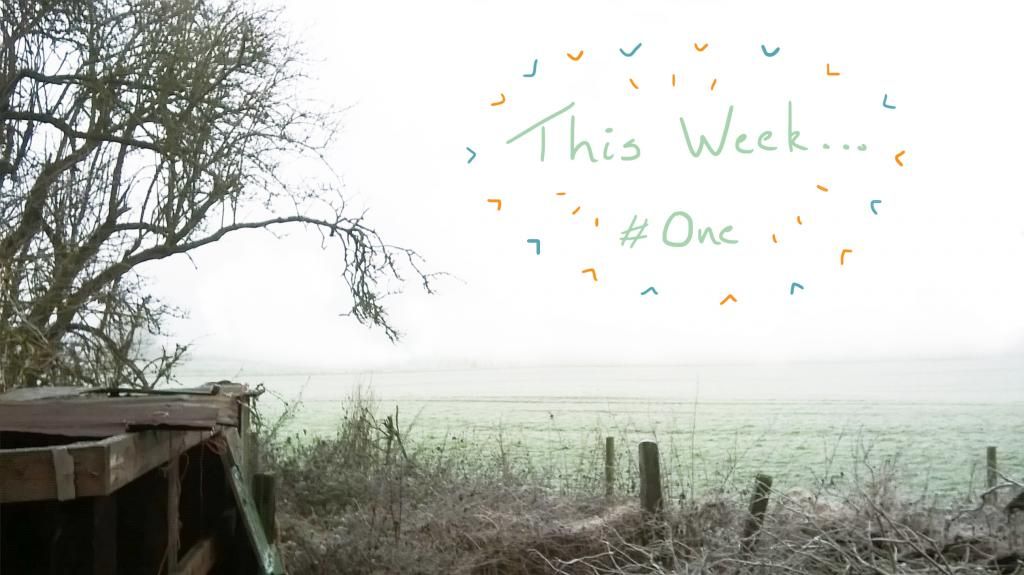 This week began with a fridge full of Christmas leftovers, a new phone that I had no idea how to work, a cat that decided that it now lived in the middle of the living room in a cardboard box and more varieties of chocolate than I could count - and I am so an A* in maths. The weather got colder than it has been in a while, with actual white frost and frozen hose pipes, and I got a tad obsessive about making sure that all of the outside animals are warm with big thick beds.
I kicked off the new year by dancing with a guinea pig to Adam Lambert and Queen, then watched the London fireworks on the BBC. I got a bit melancholy at seeing London - it's been just over a year since I moved to Cambridgeshire and I haven't been back since. But I cheered up when I realised that it was a brand new year and that I actually had a proper life plan for it this time.

I was also happy this week because I found a ton of cool new-to-me British blogs to read (and will be sharing my favourites at some point soon), and I decided to take part in
Fat Mum Slim's Photo-a-day Challenge
(#FMSphotoaday on
Instagram
) which I'm really enjoying so far!
Next week I have making and baking plans, exciting new designs to bring to life and thousands of words that need to be written! And lots of chocolate that totally needs to be eaten...